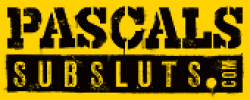 Interested in seeing hot subs get ridden hard, punished, and left covered in a hot sticky mess? Then it's time for you to check out PASCALSSUBSLUTS.
You want more out of your adult films than just the typical get right to it kind of sex scenes. Then it's time for you to check out PASCALSSUBSLUTS for some of the hottest domination action out there. These girls are going to take it harder, faster, and longer, than any other subs out there.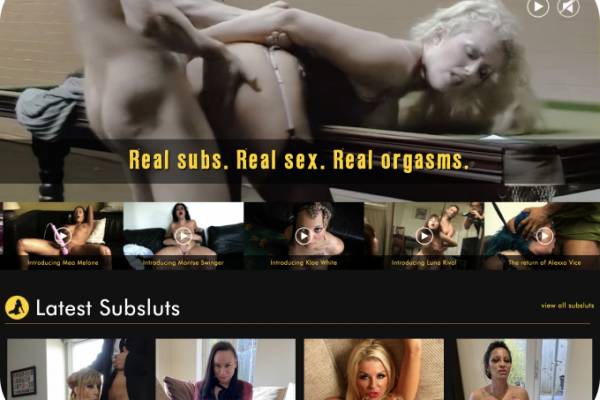 Sexy subs aplenty just waiting for you to watch them get dominated and demeaned in every sexy way possible. I spent hours ogling these babes.
They Get What They Deserve
Sluts, sluts, and more sluts, that all want to be the best sub they can be. This site is just teeming with incredibly sexy talent that loves getting dominated every way possible. Just thinking about the domination scenes I watched gets me hot, and makes me want to dive right back in.
Selection Of The Sluttiest
Th1e English hotties getting fucked at Pascalssubsluts are just ripe with talent, and range from total pro to absolute amateur. With a fantastic selection of sexy babes that cover the spectrum of body types, ages, and ethnicities, there's really something for everyone that loves seeing a woman get totally dominated. The girls on this site are arranged in multiple ways, so you can find them by big tits and big ass, or by their preferred form of domination, be it cumsluts, humiliation, or bondage, to name a few. This is definitely a site worthy of attention when you want to see some really hardcore domination action.
Features
A wide range of categories
Varied selection of incredible hotties
The ability to give feedback on what you'd like to see
Excellent trailers to entice you to join
Daily updates
High-definition video only
Members get exclusive access to uncensored content
Interviews with the subs
DVDs are available
You can contact them through the site to be a subslut
User Benefits
This site hosts an incredible selection of hot English sluts that really get into their roles as subs. The exchange between Pascal and his sluts is charismatic, and the domination fucking that follows is well shot and performed. There's an excellent selection of choices when it comes to domination categories, and nothing is lacking in the amount of talent involved. You can actually acquire DVDs of the hardcore action available, which is great when you want a physical copy to take with you places. As an added bonus there are exclusive interviews with the subs, and behind the scenes footage of the making of different scenes, which gives an even more in-depth feel to this site. Last, but not least, they encourage you, the fan, to send them your ideas for domination scenes.
Drawbacks And Complaints
The trailers you get to view ahead of time are great, but you won't get to see a whole lot more without becoming an actual member. It's a specialty site that focuses on domination, so if you're not into that then it's not really going to be as fulfilling for you as a viewer.
The Bottom Line
If you're looking for some extremely hot slutty sub domination porn, then you need to check this site out, because it delivers time and time again!