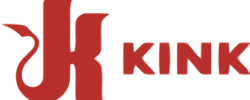 Need a little bit of something extra in your erotic adult entertainment that the average everyday porn just doesn't deliver. Then it's time for you to check out KINK, and start getting the kind of action you desire.
When you want the most banging babes and delicious hunks of the BDSM porn world, then look no further than KINK. This site is going to take you on the naughty journey of your choosing, as the incredible array of BDSM choices opens up before you faster than a subs legs in a session.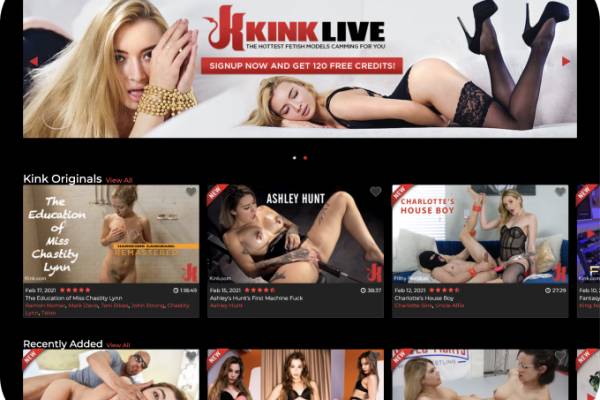 Whether your gay or straight, this site has some of the hottest BDSM videos out there featuring some of the top talent in the business.
Hardcore Domination
When you want your porn to be filled with total hardcore domination, then Kink is going to be the site for you. All of these smoking hot sub sluts and dirty boys are smoking hot, and there's a wide selection to choose from. With so many categories of domination to choose from, there was never a dull moment.
Worth Every Moan
Kink really delivers a vast array of the hottest domination videos out there. With so many of them to choose from, and one of the largest selections of models ranging at over 3,800 models, you won't run out of new faces and hot bodies anytime soon. Whether you're looking for cuckolding, bondage, or double anal, it's easy to find at Kink, and each one of these categories had many vids to choose from. There are plenty of hot categories to choose from, with some of the hardest pounding around, with subs that want their masters and mistresses to dominate them, humiliate them, and fill every single hole as hard as possible. It was harder not to just lose hours on this site than it was to find something to watch, because every category had so many videos worth watching. Diversity is the spice of life, and this site is one hot number when it comes to kinky fucking.
Features
Over 3800 models to choose from
58 categories of hardcore kinky action
Access to a wide selection of top-notch porn channels
A Kink store for all of your bondage needs
Lifetime membership offer
User Benefits
The amount of models to choose from on this site was fantastic, and gave such a spectacularly sexy variety. So many naughty slutty subs to watch get dominated, that it's hard to actually leave this site. When you need to fulfill some of your own personal bondage needs, they have a Kink store for you to access right on the site.
Drawbacks And Complaints
Because there are so many different movies to choose from, and so many channels that you get access to with a membership, it may be a bit overwhelming at first. You only get a limited number of previews of the movies that are available. This site isn't for the faint of heart if you're not ready for some truly hardcore BDSM action that will get you hard, wet, and ready for your next session with your dom.
The Bottom Line
You'd be hard pressed not to find something for your viewing pleasure on this hardcore adult kink site. Definitely check out Kink when you're looking for some porn that turns it up to eleven.