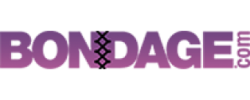 It's not always easy to find the person, or persons, that's going to not only understand your kinks, but want to participate in them. That's why it's time for you to check out BONDAGE, and build a profile to match the kind of partner you desire.
At BONDAGE you'll be able to connect with people that share your kinks and want to explore further with you. Spanking, Shibari, collaring, and so many more BDSM forms of play await you at BONDAGE, and you won't have to play the uncomfortable guessing game of whether or not you'll turn someone off with what you want.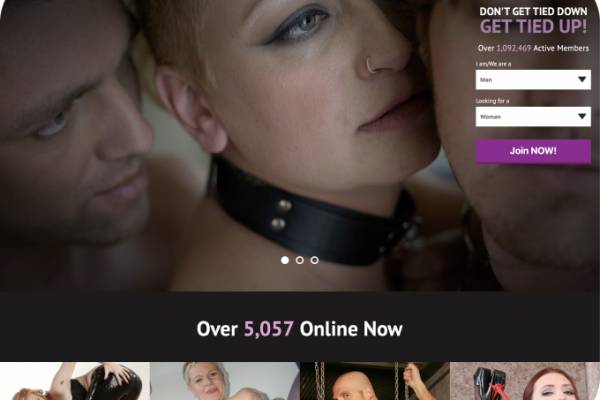 Looking for a partner in the BDSM world that will fit your kinks, as well as that strap-on you have built to your specs, then you've come to the right place.
Spanking On The First Date
Dating in the BDSM world isn't always as easy as it is for those vanilla norms out there. That's why it's great to find a site that really caters to the BDSM lifestyle, and makes no bones about it. Be you, and nothing but you, when you're making a profile for this fetish site.
Don't Hide Your Love Of Leather
For those with a love of kink and bondage there is finally a website tailored just for us. No longer will you have to try and figure out how to have that conversation with someone over your love of dressing up in tight leather and a ball gag. You'll be able to check out each other's profiles and know that you share some similar BDSM interests. This site really opens up the possibilities for the BDSM community to start connecting with like-minded kinksters.
It has all of the feel of some of the earlier sites that were used for connecting with other people, but with a leaning towards all things BDSM, and gives everyone access to strike up conversations with fellow bondage enthusiasts. Everyone from professional doms to amateur gimps, and all those in-between, meet up at Bondage to connect for discussions and plans for future meet-ups.
This site will definitely cater to those really interested in exploring their love of bondage, and isn't going to end up just being a circle jerk of friend sharing. What you will find is people really into exploring bondage with others, and getting down and dirty into with all their kinky desires.
Features
Over 300 groups to join
Live chat rooms to connect with BDSM interested sexy people
Access to Bondage Magazine
Blogs for members to share their thoughts on bondage topics
Free to join, with inexpensive membership upgrades
A number of different categories to connect with those with similar interests
User Benefits
Great way to meet up with partners that have a genuine interest in the BDSM lifestyle. Plenty of blogs about different aspects of BDSM, and a number of categories to choose from. It's also free to join the site, and not very costly for membership upgrades, which grant you access to even more channels and avenues to explore some incredible hardcore BDSM.
Drawbacks And Complaints
You aren't able to message Gold Members unless you upgrade your membership, which means you might have to spend a little bit every month, but will overall be worth it. This site is filled with some really sexy images, but not all of the images come out as clearly as they could at times. There are so many choices for actions that it can be a little too easy to misclick on the wrong one.
The Bottom Line
If you're looking for a site with a bit of an old school chatroom feel, and a very engaged community, then Bondage is going to be a great site to connect with some potential playmates for the future.