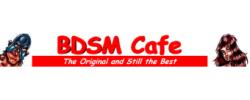 Searching for the site that's going to give you some of the best BDSM fantasies, poetry, movies, and all-around resources, shouldn't be a hassle. That's why BDSMCAFE, one of the original sites for all of things BDSM, has just gotten better over the years, and is waiting for you to come and check out their incredible selection.
BDSMCAFE is one of the longest standing, and most varied, BDSM resources online. With a large selection of writings and resources, it's been a staple of the BDSM community for a number of years, and has no intention of ever being anything otherwise. You're doing yourself a disservice if you don't check these folks out!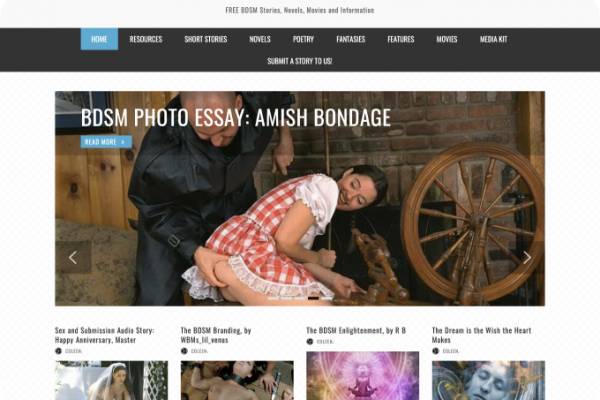 Whatever you're searching for, you'll be able to find a taste of so many kinky fantasies that you won't be able to stop yourself from coming back for more.
Whips And Chains But No Coffee At This Café
There's no replacement for some things, and this site is one of them. As one of the longest running BDSM resource sites in the business, Bdsmcafe really offers up some of the best that there is to offer. Whether it's BDSM poetry you're into, erotic fiction, lifestyle articles, or the upcoming films that will titillate your kinkier side, there's something here for everyone. This is a space that is so worth checking out, because it has such a selection for you to choose from.
The OG Of BDSM
As one of the original BDSM resource sites online, Bdsmcafe isn't idly boasting when they claim themselves as one of the best. You'll have access to a vast selection of writings to cover all of your lifestyle questions, and the content is constantly being updated. As a professional you'll be able to advertise on this site, which means a lot of internet traffic will cross paths with your ad, and there is a bevvy of reference material from other professionals in the industry. As a consumer of all things BDSM, this cafe offers up a wondrous selection, with expansive categories, access to other helpful sites, and news about upcoming events that may interest you.
Features
Massive amount of lifestyle and instructional articles
Wide selection of categories and subsets to those categories
Information regarding upcoming BDSM centric movies and events
Advertising capabilities with high site traffic
Resources for both professionals and those just looking for entertainment
Submission capabilities for writers
Well laid out accessibility for new users
User Benefits
This site is a great resource for any BDSM lifestyle information that you might be looking for, and offers easy to use categories with all of the subsets of those categories as well. You'll also be able to learn about plenty of upcoming BDSM events, and BDSM focused material. If you're interested in trying to get some erotic writing published this site can also be a great avenue for you to submit some of your work to.
Drawbacks And Complaints
Though there are wonderful trailers for upcoming BDSM movies, this won't be a site to see full features on. If you're not looking for a number of well written articles and fiction, then this isn't going to be as useful of a space for you. This is more of a resource material and reading site than a visually explorative one, even though the articles do have some truly great quality photos with each one.
The Bottom Line
Bdsmcafe has been around for as long as it has due to its quality of content and staying on top of the BDSM world. It's well worth it for anyone interested in well written and researched material to check out this site.